Receive a teacher's perspective overview of Canvas by going to this post
Turnitin is the technology used to check the originality of  students' submissions to assignments, and is integrated into the Canvas Gradebook (i.e., the Speedgrader). To set up Turnitin for an existing assignment, and grade it, read the PDF:  Turnitin for Canvas via LTI  (revised December, 2015).  You can also watch a recording of a recent DAT webinar  that shows the procedures being performed.
Recent Posts
Canvas for Instructors This page may serve as just-in-time professional development to orient new instructors to Canvas. Scroll down after viewing the orientation for presentations on using the Canvas gradebook, and its companion, the speedgrader. The Canvas Gradebook, and the Speedgrader Recent Posts
Canvas Studio (Arc Video) Overview

Arc Video is a service that combines media and conversation in a way that builds social engagement with video in Canvas. For faculty, Arc fits well with assignments in creating the ability to assess student videos, creating meaningful discussions, and other collaborative/cooperative learning activities.  Watch the preview video: This video may require you to login with ...
Holding Effective Classroom Discussions, a Classroom Conversion Presentation Dr. Shannon Brown, Assistant Professor in the College of Business and Health Administration, provides an in-depth and pedagogically detailed overview of how she holds classroom discussions that spur critical thinking among her students. Recorded April 1, 2016.   Classroom Conversion with Shannon Brown on Teaching with Discussions from Academic Technology on Vimeo.
USF Computer Requirements for students, updated June 2019 These are general system requirements for students taking a course at USF, traditional, hybrid, or online.  A second page shows specific requirements for important applications.
Webcasting with C920 webcam and MOVO conference room microphone The webcam and microphone devices demonstrated here work the same as any other plug-and-play USB device.  Just turn on the computer first, plug the devices in, and set your webcasting (webinar) solution to "see" these devices.  Specific instructions are shown next for Skype for Business. 
Embedding an internet graphic into the Canvas Content Editor There is a way to place an internet graphic (or video) in a Canvas page that makes it easier to view for students and instructors.  Using the "embed" command accomplishes this, as shown in the screencast that follows.  The screencast is a simulation of a student embedding an internet graphic into a Canvas assignment text ...
Extending assignment deadlines in Canvas As a Canvas instructor, you will occasionally deal with extending a deadline for a student who has legitimate extenuating circumstances, but you will want to keep the same deadline for all other students intact.  The following screencast on Microsoft Stream shows you how to do this.   You may be prompted to enter your USF portal username ...
Select a Speaker with Audio Setup Wizard Adobe Connect now includes the ability to select an appropriate speaker or headset when you run the "Audio Setup Wizard," always recommended to balance a microphone with the room's acoustics to produce the best and most legible audio. The Screencast shows you what to do.
Canvas Exam Analytics To learn about student performance and to evaluate the effectiveness of individual exam questions.
Adding Custom Questions to a Course Section as an Instructor Adding Custom Questions to a Course Section as an Instructor
Screencasting with Canvas Studio (Arc Video) Using Arc Video in Canvas, you can record a screencast of a website or a software operation for instructional purposes, in minutes.  The screencast is saved and embedded in a content page, discussion posting, or any Canvas content that uses the rich content editor.  Students may be prompted to discuss the presentation on the video ...
Download instructional resources from Canvas Commons Commons in Canvas is a repository of instructional content (modules, content pages, assignments, etc.) that is available from the global navigation bar of Canvas. The video tutorial will introduce Commons and show you the steps for adding a resource to your Canvas course.  You may need to log on with your USF portal username and portal ...
Place Microsoft Stream content in Canvas

There are at least two ways to place Microsoft Stream content into Canvas– by way of a link; or an embed code. Another way is to download the video and upload it into Arc Video to include a conversation about the video. First you go to the USF portal and from the Tools menu, select ...
Idea Generator for a Teaching Innovation We believe that teaching innovations happen best when you, the instructor, generate ideas of what you believe will best fit your pedagogical goals. But where do those ideas come from? We hope the interactive graphic shown is helpful in possible collaborations with Academic Technology. It is best viewed with Google Chrome, not Firefox as of ...
DocViewer in Canvas The "DocViewer" is the tool that enables instructors to annotate students papers, submitted as assignments, using the SpeedGrader. See the 2-minute demonstration.
Canvas App for Teachers

The newly introduced Canvas App for Teachers enables instructors to quickly review discussions, assignments and other features, and should get better over time. See the one minute video intro:
Register for Classes as a Doctoral Student The following short screencast shows you how to register for doctoral courses at USF. 
Register for MSED or MEDU Classes The following screencast shows the process of registering for classes as an MSED or MEDU student.
Transferring a video from a camcorder to a Windows 10 PC This screencast tutorial assumes that you are choosing the "browse files" option when you connect your camcorder to a PC.  Similar procedures are used for the Macintosh. 
Compressing your video on your smart phone Note:  Previous information that stated you could upload your video to Canvas from your smartphone was wrong. Students do not yet have that right. These amended directions will show you that compressing your video on your phone to a manageable size has value to your efforts, especially over a "home internet connection" (DSL speeds).  Here ...
How to Upload a Powerpoint to Adobe Connect Presenting a Powerpoint uploaded to an Adobe Connect meeting has advantages over simply sharing your screen. Topmost is the fact that it saves bandwidth for all users.  Adobe Connect also stores the Powerpoint for later use within the meeting, as the screencast shows and the PDF documents. View the document itself:
Canvas Groups Easier to Access, Navigate With its October 29, 2016, incremental release, Canvas has updated and made easier the way groups are navigated by the instructor. The easy steps are shown in this 1 minute 31 second screencast: 
How to Create a Discussion in Canvas that Will Build a Learning Community A combination of technical proficiency and pedagogy will result in a discussion topic in Canvas that will foster the growth of a learning community. Here is a 4 minute screencast that shows the techniques and conceptual development of a discussion that encourages participation by students.  The steps covered in the screencast are depicted in this tutorial ...
Going Full Screen with Powerpoints and Desktop Displays in Adobe Connect Participants attending an Adobe Connect can enlarge a Powerpoint or desktop display to full screen size, without disturbing others who are attending the meeting, and then restore the display to its normal size, by toggling a simple switch in the meeting environment.  The PDF document shows you how, and the screencast that follows demonstrates. 
Webcasting from a "Deep Freeze" computer When you are using Adobe Connect to webcast from a classroom that has deep freeze, there are steps you must undertake every time you start or restart the computer. The PDF document provides these steps, including settings for a USB wireless microphone.  The two screencasts shows these steps visually.  The first screencast show steps for setting ...
Switch Seamlessly Between a Powerpoint Slide Show and Another Program Those who are presenting a Powerpoint slide show in conjunction with another program (like a web page) can press the "windows" key to select the other program while still remaining in "slide show" mode with Powerpoint. This trick is covered in the screencast that follows.
Requirements for Rooms That Receive an Adobe Connect Webinar The following guidelines are intended for technologically proficient room managers who are scheduling an Adobe Connect webinar to be received in a classroom or conference room:  Download this PDF:  Room Checklist for Adobe Connect
Using the Canvas Inbox for Private Messages to Students and Instructors For Students The following screencast will orient you to the use of the Canvas Inbox.
Cognitive Psychology Applied to Visual Content (e.g. Powerpoints) Designing visual content to accompany verbal presentations and written text. In his guest lecture at Harvard University (July 8, 2014), Psychology Professor Richard E. Mayer (UC, Santa Barbara), gave a talk on research-based "Principles for Multimedia Learning". Mayer's work focuses on practical questions such as "How can individuals effectively design visual content (e.g., PowerPoint presentations) to ...
Checking Grades in Canvas For students, the following screencast shows you how to navigate to grades for both the whole course and for individual assignments, using a hypothetical student, "John Adams" as a tour guide of sorts.  
Submitting a "Turnitin" Assignment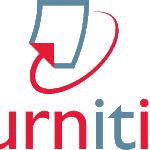 Turnitin is the application in Canvas that checks your work for originality (and plagiarism). Here are special instructions for submitting a document to a Turnitin-enabled assignment.
Submit an Assignment in Canvas, Basics Follow the steps shown in the screencast for submitting a document or other work to an assignment in Canvas.
View a Basic Orientation to Canvas (for students) Canvas will switch to a new view effective May 16th, 2016.  Here is an orientation, with tips for navigation. Below the orientation video are additional orientations that you can open on this page. Click on any of the following titles to expand the video of the Canvas feature.
Get Oriented to the New Canvas UI

By now you may have heard that Canvas will be changing over to a colorful new user interface on May 16, 2016. And that is inevitable. But it's got some notable features including flatter navigation (not as much clicking), alerts of events happening in each course, and those colorful course icons that you can customize. ...
How to Participate in a Web Conference in Canvas (Using BigBlueButton) Students in Canvas may join a web conference (a/k/a "webinar"), or create one in student groups, using "BigBlueButton" a web conferencing solution in Canvas. The following screencast shows how, and is supplemented with written instructions in a PDF.
Holding Virtual Office Hours with "BigBlueButton" Conferencing in Canvas Big Blue Button is an application within Canvas that allows you to hold web conferences with students. Though not as robust as Adobe Connect, it is ideal for holding "virtual office Hours". Watch the Screencast, and download the PDF instructions that correlate with the screencast.
Tips for shooting demonstrations. For videos that involve the demonstration of how to do "something", whether it be working with technology or showing ingredients for a recipe, you will need to consider close-ups to achieve the objective.  A two-person operation, a camera operator and talent, is ideal to achieve the desired result.  But if it's a one-person job, you'll ...
How to Submit a Document to a Turnitin-enabled Assignment "Turnitin" is an application that checks your submissions for originality, which your instructor may enable for a given assignment. The 2-minute screencast will show you how to submit your work to such an assignment.
Turnitin Changes in Canvas You Need to Know (December 16, 2015).  Because Turnitin, the originality-checking service, has changed the way it works within Canvas, instructors will need to modify pre-existing assignments that use Turnitin.  The procedures are laid out in full via this PDF:  Turnitin for Canvas via LTI.  Expanded coverage is avaiable on our permanent Turnitin page.
Create Group Assignments in Canvas Once a group of students has been created in Canvas, the instructor can set up an assignment to be submitted by groups. The steps are shown in the screencast.  
A Simple Method for Distributing Students to Groups in Canvas The simplest way to create groups in Canvas is to randomly distribute students into the number of groups you set up.  The screencast shows how.
Learn About "Pods" in an Adobe Connect Meeting If you've perused the presentation on layouts, the information in this presentation about "pods" that serve various functions in an Adobe Connect meeting will make the most sense.  Pods allow you to share content and interact with others in an Adobe Connect Meeting. Watch this screencast for more information.
Layouts in Adobe Connect The first thing you see when you start an Adobe Connect meeting is a "layout".  There are three basic layouts, each one with a purpose (e.g., to share content, to hold a discussion).  As the host you can modify the layouts and create new ones to suit your meeting's goals. Check out this screencast for an ...
Run the Audio Setup Wizard Before an Adobe Connect Session All participants, including the host and presenters, should run the "Audio Setup Wizard" in Adobe Connect from its "Meeting" menu in order to produce the most successful sound results when using microphones connected to computers.  It is not long or difficult, but it is a step-by-step procedure that should be completed in full.   Here is ...
Auto-promote Participants to Presenters in Adobe Connect You must check an option from the Adobe Connect Meeting menu to "auto-promote participants to presenters" if you want students to prepare for meetings by uploading and rehearsing powerpoints with their webcam and microphone. The screencast will show how this is done.
Latest training opportunities Back by popular demand, the first DAT workshop for the Fall 2015 term will be an encore presentation of Looking Behind the Scenes: Examining User Activity in Canvas.  Wednesday, September 30, at 12:30 pm in A102.  Due to the need to use active data, this program will not be recorded. Additional workshops include: Accessibility:  Selecting Accessible 3rd Party ...
Preparing To Teach Online Fall 2015 Course Dates The Department of Academic Technology will provide the two week "bootcamp" for new online instructors, "Preparing to Teach Online" on the following dates, beginning Sep. 28. September 28, 2015 (prior to the start of module 2). November 2, 2015 November 30, 2015 Glen Gummess, Instructional Designer
Explore Canvas Groups Your Canvas instructor can assign you to groups of students for collaborative learning purposes. The short screencast will get you oriented to Canvas Groups.
Get authenticated into Google Drive at USF Get authenticated into Google Drive at USF, before you begin work on a Google Document, for single or collaborative purposes with others, at USF. The screencast shows you how.
Record Attendance in Canvas with "Roll Call" The New Roll Call Tool "Roll Call" is a new plug-in for the 2015 Fall semester that allows you to use Canvas to take attendance in your residential or hybrid class.  The video screencast will demonstrate. Record attendance with the "Roll Call" tool in Canvas from Academic Technology on Vimeo. A screencast demonstration of how Roll Call ("Attendance" ...
Recording and Retrieving an Adobe Connect Meeting To record and retrieve a recording of an Adobe Connect meeting and make it public, you need to be a meeting host.  The procedures that follow show you how to record a meeting, make it public, and then retrieve a link to the meeting that you can put in your Canvas course. The procedures for recording ...
Mute my microphone in Adobe Connect Muting audio in an Adobe Connect meeting is one of the most important things to do to prevent audio feedback, especially the "killer" kind that can so disrupt a meeting as to lead to ruin. It is a simple thing to do.  First, you should always, always run your audio setup wizard in Adobe Connect before ...
Conducting Effective Online Discussions (PDF) The Australian Learning and Teaching Council maintains a site called "Learning to Teach Online" which includes this illuminating article on "Conducting Effective Online Discussions"  Quoting from its abstract: Discussions are an important component of many forms of online student interaction. For students to benefit from an online discussion, it is important for teachers to generate relevant topics, ...
Restricting File Types requires Perfect Typing
When you are setting file types for assignment submissions in Canvas, you must be letter perfect in your typing if you are going to restrict those file types to, for instance, Word documents ("docx").  The demonstration here goes into further detail.
Inserting or Embedding an Image into a Canvas post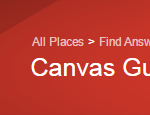 When you are replying to a discussion message or writing an entry for an assignment as a text submission, you are using the "rich content editor" in Canvas.  There are a couple of ways to incorporate images into your content that you can find by searching the Canvas Guides. But here are a couple of individual ...
Register for MSED Classes This video shows you how to register for MSED classes.
Make Your Canvas Course Public (but keep student confidentiality intact) Do you want to make your Canvas course visible to the public, to showcase your online teaching capabilities? You can, and keep your students' information safe under a protection of confidentiality. Learn how: First, you have to select "Settings" from your Canvas course menu, which will be on the left, as shown in the image at ...
Guidelines and Best Practices for Creating Portal Content General Checklist – Applies to all types of content. Is your event titled properly? People browse information quickly. Clear, concise titles go a long way towards attracting readers. Is your content spelled correctly? Is it grammatically correct? Please continue to reflect a professional University image. We stress to our students the importance of writing; let's reflect this ...
Setting the Default Audio on your Computer Whenever you plug a new USB device into your computer, such as a webcam or a combination headphone/microphone, you may have to set your computer's preferences to use when required for Adobe Connect. The computer will tell you that the device is ready to use, but that can be deceiving. You will need to go to the Control ...
Audio for Webinars– 5 Things to Know The Five Things You Must Know about Webinar Audio is a PDF file, published May, 2012, and written by Mike Agron, Executive Webinar Producer and co-founder of WebAttract, which makes webinar solutions. Table of Contents includes How to Create a Positive Audio Impression How to Maximize Your Audience's Audio Experience Pay Attention to Environmental Sound Considerations Coach Your Presenters to ...
Revolabs xTag USB Wireless Microphone The Revolabs XTag wireless microphone connects to the USB port of a computer, and is webcast-ready. The user clips the microphone to a lapel. Via Bluetooth, the audio signal is sent to the computer and out over an Adobe Connect (or other virtual) meeting. Read a 2-page operations checklist for using the Revolabs xTag. Also view the video ...
Editing video? Look At It First Look at the video before you edit, and give yourself plenty of time to think about it. The first thing to keep in mind is that video does not edit itself.  You have to look at the video and apply some creative decision-making and critical thinking to decide what to keep in the finished product, and ...