The Adobe Connect App is an updated way to enter your meetings, with fewer headaches, available for browsers (Google Chrome or Firefox, recommended), or mobile devices (Apple or Android).
When you create and manage your meetings, you open a browser (e.g. Google Chrome or Firefox) and navigate to the USF Adobe Connect home page.  However, when you launch your meeting, you will be using the Adobe Connect App, a one-time installation that will alleviate many headaches associated with non-compatibility with Flash.  Run the Adobe Connect Diagnostic Test to make you have the app installed.  As the screencast shows, you can open a meeting in your browser, but you will be prompted to download and install the app.
After you have installed the app, you will be using it from now on whenever you need to enter and use an Adobe Connect Meeting.
The app, available for Windows and Mac, will have its own icon, shown at right.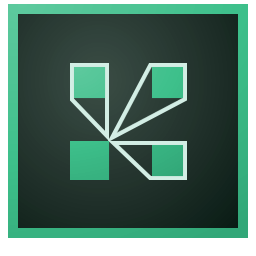 You will find this icon on your desktop, or from the programs that are listed on your computer.
The Adobe Connect app is also a free download for mobile devices such as tablets, and smartphones (e.g., iPhones or Android devices).
This really simplifies things!  As a convenience to participants (i.e., students) who attend Adobe Connect Meetings, they will be prompted to download and install the app whenever they click on the link you provide for a meeting (also known as a webinar).